About Us
Perfect Filtration Systems, Inc. was established in 1981 by Leo and Karen Stutzman. Leo has over 50 years experience in the filtration business. Keith has been with the company since 2001 and has purchased the company with his wife Yvonne in 2006.
The family prides itself in high quality filtration products and friendly service. PFS offers a full line of filtration products to filter: diesel fuels, gasoline, bio-diesel, alternative fuels, hydraulics, engine oils, gear oils, turbine oils, transformer oils, compressor oils, air, and many other types of fluids.
All of the PFS Ultimate filtration systems use heavy duty steel housing construction with bolt down covers and cellulose depth-type filter elements.
If you are interested in working with an honest hard working company that provides filtration products that will reduce fluid usage, reduce maintenance costs, and extend the life of your machines we can help!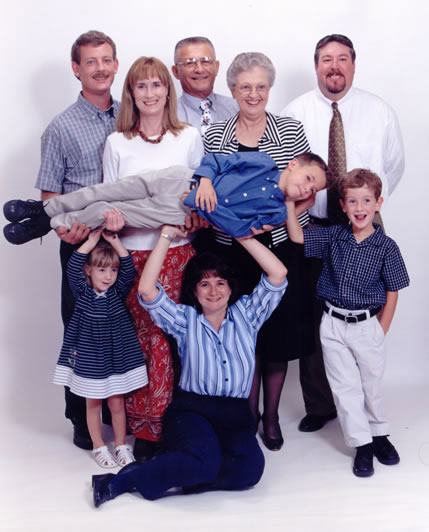 The Stutzman family has owned and operated PFS since 1981.
Top Row from left to right: Phil Stutzman, Yvonne Nye, Leo Stutzman, Karen Stutzman, & Keith Nye.
Middle guy hanging around: Taylor Nye
Bottom row: Hannah Stutzman, Mia Stutzman, & Jacob Stutzman.
Affiliations