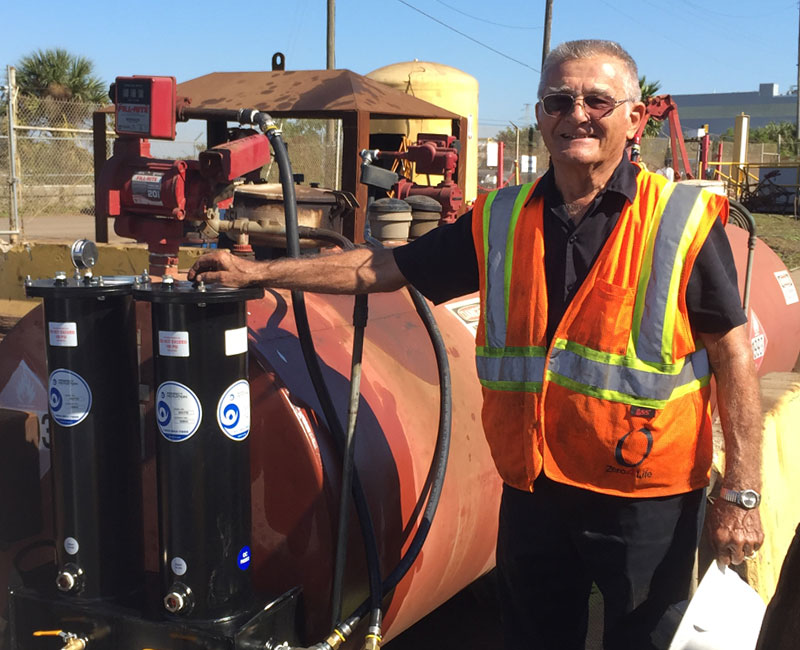 Perfect Filtration
Perfect Filtration Systems is home to the ULTIMATE filtration brand. All of our industrial quality systems use a heavy duty housing with bolt down covers and cellulose depth-type filter elements to remove water and solid contaminants. We can filter diesel fuels, bio-diesel fuels, hydraulic oils, transformer oils, turbine oils, gear oils, engine oils, compressor oils, coolants, and other lubricating fluids. We also offer air filtration. Our systems will lower maintenance costs, increase productivity, greatly reduce component wear, extend oil and machine life.
Testimonials
"Fuel analysis samples were drawn and sent off to the Military lab. The first results were so impressive the technical personnel could not believe it so another sample was taken and the same terrific results came back from the lab."
More Testimonials
Request Estimate
Are you ready to save money and extend equipment life? Contact us for an estimate.
Vital Protection for Machines since 1981